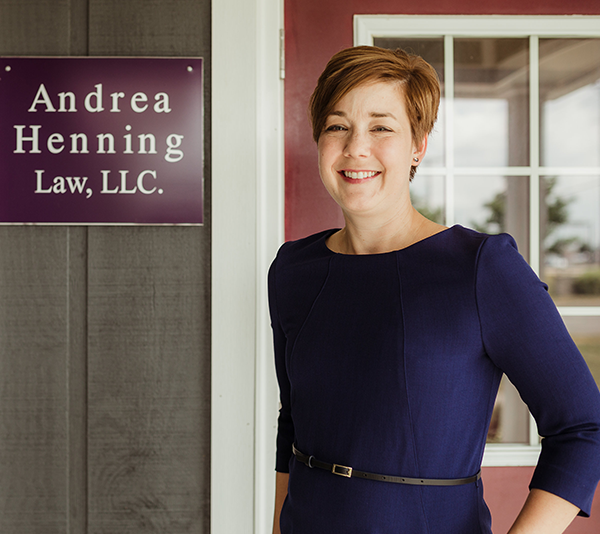 Welcome. I'm Andi Henning
I have been a solo attorney for my entire 10+ year career and I have also worked as a public defender.
I am the proud owner of a client-centered, modern law practice designed to serve clients with excellence, integrity and compassion. My practice focuses on traffic and criminal defense and Chapters 7 and 13 bankruptcy.
---
When clients come to me, they have lots of questions. Some I've heard are:

"Do I need a lawyer for this?"
"Can you help me?"
"Should I handle this myself?"
"Can I afford legal help?"
---
My first step to answering these questions is to spend time listening to my clients to fully understand how their problem is affecting them and what their goals are. Next, I share with them possible solutions. Solutions may include how I can help, how they can help themselves, and other resources the client may need. When you hire me, I share my fees upfront and keep you involved at every step in the case.
The best part of my workday is when I can relieve some stress for a client. I love when I finish talking with a client and they say "Now I feel better" because they now have a plan to solve their problem.
I was born and raised in the Toledo, Ohio area. I currently live in Lima, Ohio with my husband, our three small children and two dogs. Outside of work, I like playing with my kids. Right now, we are really into all things PJ Masks and Paw Patrol.